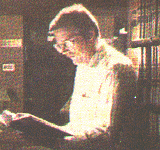 GEOGRAPHY
Subject Structure
Broader Term
WORLD
Narrower Term
MAPS
Related Term
CITIES
---
Entries for GEOGRAPHY

Cornell University's Geoscience Information System

Full Record

Generates maps anywhere in the world with geographic, geological, and other features.

Geographic Leaning Site

Full Record


Great site for K-12.

Geographic Names Information System

Full Record


Search for places and features such as hills, trails, bodies of water, mines, etc.

National Geographic Society

Full Record


Electronic version with references to illustrations in articles.